Whether you're doing Veganuary or are looking for some easy recipes for busy weeknights when your energy and time are low, these 31 lazy vegan recipes will help you whip up a delicious meal in no time.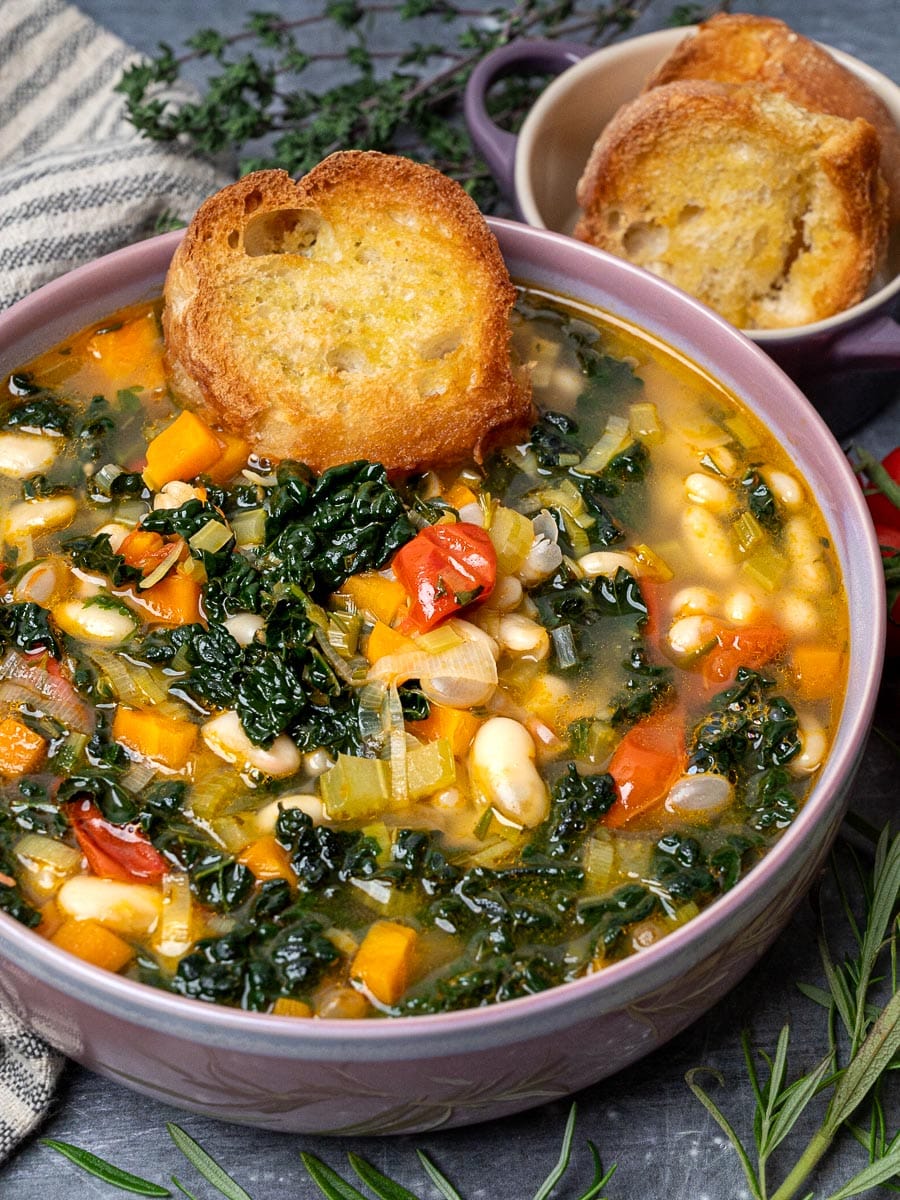 When time is short, and you don't feel like spending too much time in the kitchen, all you need is a low-effort recipe that results in something extra tasty.
This list of 31 lazy vegan recipes is perfect for having at hand in moments like these.
All recipes are ready in under an hour and most of them require very little hands-on time.
Most of them are stovetop recipes, but I also included some vegan Instant Pot recipes. That's because I love using my Instant Pot on those day I feel particularly lazy about cooking.
The recipes I included are my personal go-to favourites for nutritious meals and also some of the most popular recipes on Skinny Spatula.
I included a mix of yummy breakfasts, speedy lunches and effortless vegan dinner recipes so you can easily throw together a delicious meal.
All the dishes included in this lazy vegan recipes mix have been tested on non-vegan people, and they absolutely loved them!
So whether you're the only vegan in your family or you're cooking for a vegan household, everyone is sure to love these fuss-free vegan recipes.
This means that you won't have to cook separate meals anymore!
Why you'll love these 31 lazy vegan recipes
They all take less under an hour from start to finish
Family-friendly
Plant-based, dairy-free and healthy ingredients
Mostly made with pantry and fridge/freezer staples
No complicated techniques — most of them are one-pot recipes!
To make it even easier to find a favourite, here's what I included for each recipe:
Link to the recipe
Total time to make it
Number of calories per serving
Now let's dig in.
Looking for more delicious inspiration? Follow Skinny Spatula on Instagram, Facebook, and Pinterest!